Hurry in!!! 
Our annual sale ends soon!
Upcoming Events
Thru July 14th:
30% OFF
 most yarns and
 75% OFF
 select yarns.
In-store ONLY.  All sales final.  No special orders.
Out of town?  We'll accept phone orders.  Call us at: 
(216) 229-6644
 
Wednesday, July 31st:
~Save the date~
You're invited to another FUN NIGHT EVENT at Fine Points!  Details to follow.
Bring in this coupon and receive 25% OFF any one regular priced item from the clothing boutique!

Offer Valid: Fri-Sun July 12-14/2013 ONLY
Click here to print coupon.
~Facebook Prize in July~
Like us on Facebook or become one of our friends throughout the rest of July & your name will be entered for a prize drawing! Plus, stay updated with our current knitting events & projects!
Upcoming Classes
FREE Weekly Knitting Circles on Fridays 2-5 pm!
Click here for more class info.  
LEARN TO KNIT
with Craig McDonald
Saturday, July 13th 10am-1pm   $35.00
LEARN TO CROCHET
with Sarah James
Thursday, July 18th 12pm-3pm   $35.00
  
Knitter's Magazine K111 
Summer 2013
Knitting for your family can be rewarding. Perhaps a scarf, hat, or pair of socks would be well received. In this issue, there are a variety of great projects in a large range of sizes; from children to adult.
Noro Knitting Magazine

Spring and Summer 2013  
This issue of Noro Knitting has 35 bright and beautiful knits to choose from! Learn how to incorporate geometry into knitting. Also, find many projects using Noro's bright colors that we all love.
Don't forget! The Noro yarn is on sale 30% OFF thru 7/14!
In-store ONLY.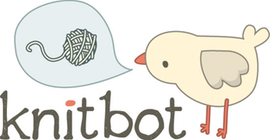 Yoked Cardigan 
Knit this up quickly for a baby shower gift! We also have an adult version available in the pattern.  We made ours with:  
Ella Rae Merino Lace Worsted.
  Ella Rae Lace Merino Worsted    
Ella Rae Lace Merino Worsted is super soft, machine washable, and versatile! Made with 100% extra fine merino, this yarn comes in gorgeous dyed colorways. It is great for shawls, sweaters, accessories, comfy socks, and baby garments!
New Madelinetosh Yarn is Here!!!
We have just received a shipment of this beautifully hand-dyed yarn! These gorgeous colors are inspired by the natural world.

Rondeur Pattern

by Mercedes Tarasovich-Clark
The Rondeur top is a free Knitty pattern!  We made our sample using Elsebeth Lavold Silky Wool. This top is all about curves; with lacey cables, a scoop neck, and flattering darts. It is knit in one piece from the neck down.
Click here for the FREE pattern.
Block n' Roll     
The generous surface area can accommodate projects of many sizes for knitting, crochet, quilting, sewing, needlepoint, cross stitch, and even scrap-booking.  Projects may be pinned directly onto the surface of the mat.  The material allows for steam, wet blocking and pressing.
Soakbox Kits     
These make great gifts! Each kit includes a skein of beautiful hand-dyed yarn with a pattern for fingerless gloves, matching nail polish, and a 3 oz. bottle of Soak Luxury Hand Creme.
Lucky Number Scarf

by Imagine Knits
The Lucky Number scarf by Imagine Knits has three rows of triangles with a play on positive and negative space. Our samples are made out of three colorways:
For your convenience
Fine Points has assembled kits for The Lucky Number scarf!  Each kit comes with 3 different skeins of yarn:
-Alchemy Silken Straw
-Elsebeth Lavold Silky Wool
-A contrast color
NOTE:The pattern for this scarf is sold separately.
Fine Points, Too
The Clothing and Jewelry Boutique
Last Tango Tank Tops …New summer colors!
These reasonably priced basic tanks are perfect anytime! They are great to wear under anything, especially if you want to add a little color and layering to your outfit.
Babette designs are inspired by architecture. The clothing style has abstract and structural texture that creates a modern look.
Anne-Marie Chagnon Jewelry 
Anne Marie jewelry expresses contemporary elegance, and sophistication in timeless designs.  Each piece is collectible modern art that never goes out of style!
Jill Stern Sandals …Fresh styles this season!
These high quality leather sandals are hand painted
by artist, Jill Stern and make a great addition to your Summer wardrobe!
Liz's Letter

Hello Everyone,
Recently, I've been on a campaign to clean out and move on.  This project began when my mom passed on in December.  Ever since then, I've been in the process of dealing with her things.  This caused me to look at my own cache of "stuff."
As I've always done some type of hands-on creating my whole life, you can only imagine my crafts room at home.  The business can be overwhelming.  Perhaps you can relate to the dilemma.  I've only begun to pull out craft supplies that have been in hibernation for decades.
Now is my perfect opportunity to gift these things so that they can be given a new life.  Organizations collect these items and distribute them to the Cleveland Public schools where students can use them for their own creative projects.
I invite you to join me in this project.  Fine Points will be an intake station for any craft supplies you are willing to donate.  Below is more information on product donations that the Cleveland Kids in Need Organizationaccepts:
Office supplies, art supplies, baubles, bangles, beads, fabric, buttons, zippers, markers, yarn, crayons, scissors and other items that can be used in the classroom for projects.
If you are out of town and would like to participate, just send your donations along.  I'll make sure they get to the right place.
I'm letting you know now so you will have time to go through your things before the end of August.  Imagine how much joy your cast off supplies will bring as students enthusiastically receive them.
You'll feel really good about joining me in this.
And Mom would be proud.
~Liz
Shop small.  Shop local. 
Stay connected with Fine Points.